Gone and now to be forgotten?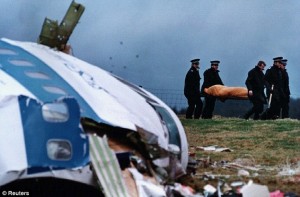 I am amazed at the idea that Magrahi's conviction is now hinted as being unsafe. Presumably so he can continue his miraculous recovery and spend some of his dosh. However, when he does pop his clogs his nearest and dearest will be a lot better off than the victims of this travesty. Also strange this story breaks at the same time his millions are discovered in a Swiss bank account. Weird.
"Some details of the Scottish Criminal Cases Review Commission's review into the case of the Lockerbie bomber may be made public next year."